Taith A GOOD CLEAN HEART TOUR 2016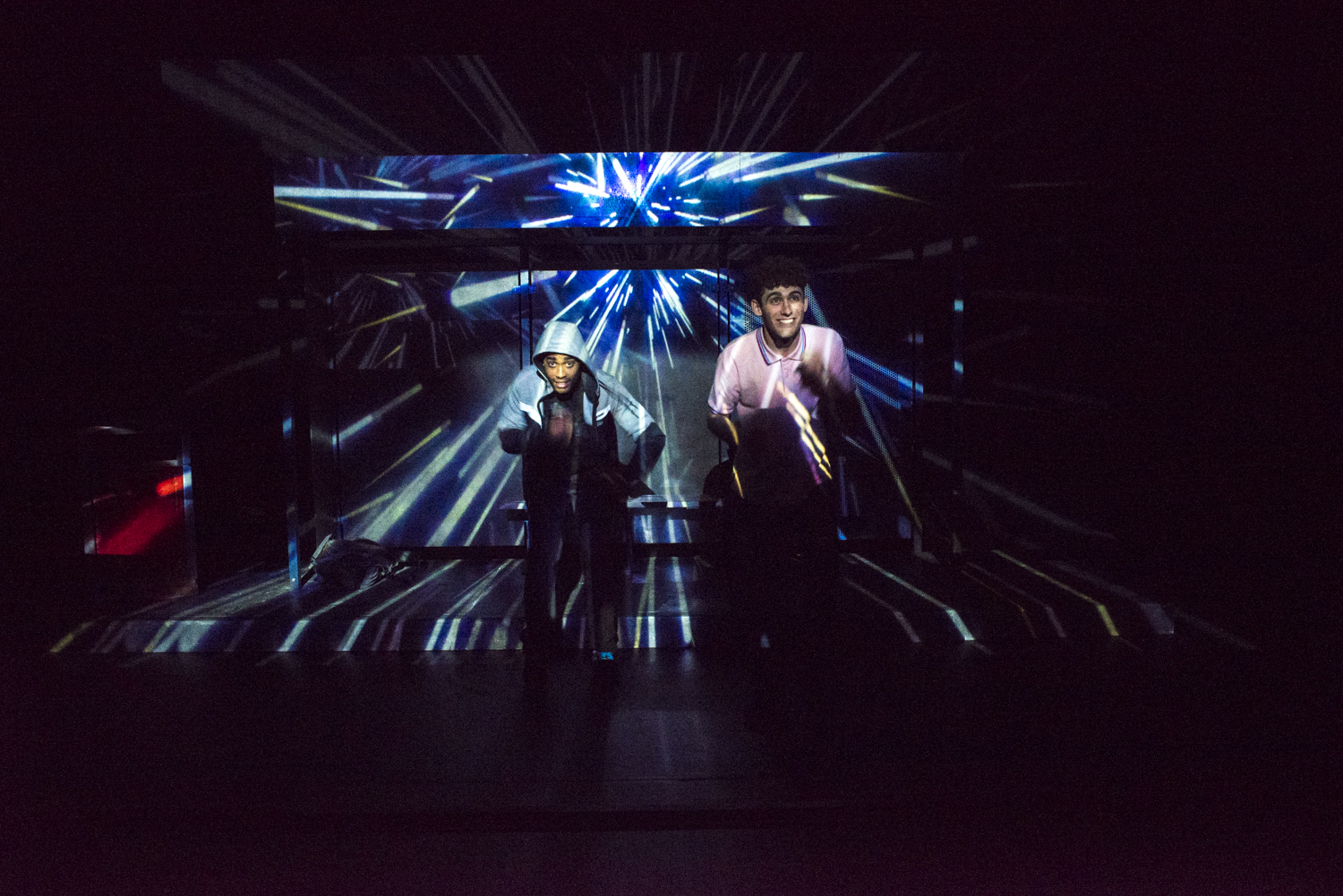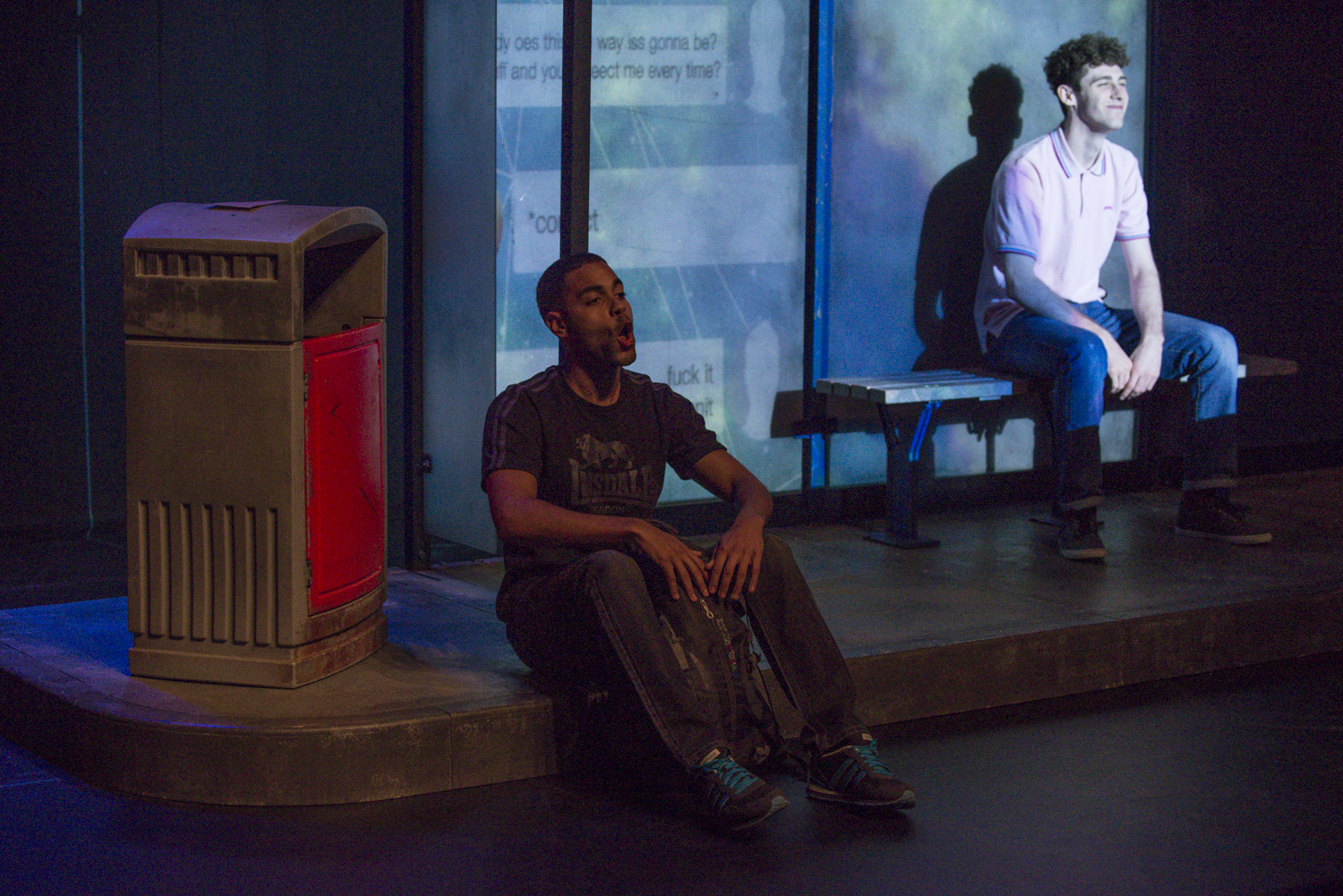 MANYLION TAITH #AGCH2016 TOUR DETAILS

Weston Studio, WALES MILLENNIUM CENTRE, Cardiff
Stiwdio Weston, CANOLFAN MILENIWM CYMRU, Caerdydd
18-22 October / Hydref
029 2063 6464 / wmc.org.uk

*AUDIO DESCRIBED PERFORMANCES*
THURSDAY OCTOBER 20th 2pm/8pm
PRE-SHOW TOUCH TOURS 1pm/7pm
*PERFFORMIADAU WEDI'U DISGRIFIO'N GLYWEDOL*
DYDD IAU, HYDREF 20fed 2yh/8yh
TEITHIAU CYFFWRDD CYN Y PERFFORMIAD 1yh/7yh
=========================================================
PREVIOUS DATES/VENUES / DYDDIADAU/CANOLFANNAU BLAENOROL
PREVIEWS @ THE OTHER ROOM, Cardiff / Caerdydd
28 - 30 July / Gorffennaf
otherroomtheatre.com
BELLY BUTTON, UNDERBELLY - COWGATE
Edinburgh Festival Fringe / Gŵyl Fringe Caeredin
4 - 28 August / Awst
THEATR CLWYD, Mold / Yr Wyddgrug
7 - 9 September / Medi
01352 701521 / theatrclwyd.com
PONTARDAWE ARTS CENTRE / CANOLFAN CELFYDDYDAU PONTARDAWE
14 September / Medi
01792 863722 / npttheatres.co.uk
NEUADD DWYFOR, Pwllheli
16 September / Medi
01758 704088
RIVERFRONT / GLAN-YR-AFON, Newport / Casnewydd
19 & 20 September / Medi
01633 656679 / tickets.newportlive.co.uk
THEATR BRYCHEINIOG, Brecon / Aberhonddu
22 September / Medi
01874 611622 / brycheiniog.co.uk
THEATR HAFREN, Newtown / Y Drenewydd
24 September / Medi
01686 614555 / thehafren.co.uk
PONTIO, Bangor
5 & 6 October / Hydref
01248 382828 / pontio.co.uk
VENUE CYMRU, Llandudno
7 October / Hydref
01492 872000 / venuecymru.co.uk
TORCH THEATRE, Milford Haven / Aberdaugleddau
11 October / Hydref
01646 695267 / torchtheatre.co.uk
ARAD GOCH, Aberystwyth
13 – 15 October / Hydref
01970 617998 / aradgoch.cymru

=========================================================
A GOOD CLEAN HEART
HEFIN knows he's adopted - just not where from.
JAY's felt hiraeth for fifteen years. What the f*** is 'hiraeth'?
Two brothers, raised apart in West Wales and South London, now reunited.
This dynamic, bilingual play in English & Welsh from award-winning playwright Alun Saunders is the rollercoaster story of Hefin & Jay, where things go from brilliant to horrific in a heartbeat.
By Alun Saunders | Director: Mared Swain
A Neontopia & Wales Millennium Centre co-production, in association with The Other Room and Theatr Genedlaethol Cymru, supported by Arts Council of Wales
---------------------------------------------------------
A GOOD CLEAN HEART
Ma' HEFIN yn ymwybodol ei fod wedi'i fabwysiadu - ond nid o ble.
Ma' JAY wedi teimlo hiraeth ers pymtheng mlynedd. What the f*** is 'hiraeth'?
Dau frawd wedi'u magu ar wahan yng Ngorllewin Cymru a De Llundain, yn ailuno, ailgydio, ailgysylltu.
Dyma gynhyrchiad deinamig o ddrama doniol a theimladwy Alun Saunders mewn dwy iaith: stori Hefin a Jay a noson mwyaf cyffrous – ac hunllefus – eu bywydau.
Gan Alun Saunders | Cyfarwyddwr: Mared Swain
Cyd-gynhyrchiad Neontopia a Chanolfan Mileniwm Cymru, mewn cydweithrediad â The Other Room a Theatr Genedlaethol Cymru, gyda chefnogaeth Cyngor Celfyddydau Cymru
=========================================================
REVIEWS / ADOLYGIADAU
Edinburgh Festivals Magazine ★★★★★
"...this production is so much more than its bilingual aspect."
http://www.edfestmag.com/a-good-clean-heart/
British Theatre ★★★★★
"This is a gem of a coming of age play, sincere and funny, highly recommended."
http://britishtheatre.com/review-a-good-clean-heart-underbelly-edinburgh-fringe/
Three Weeks Edinburgh ★★★★★
"Alun Saunders...is one of the most exciting young writers on the British theatre scene today."
"The best play I have seen at this or any other Fringe."
http://www.threeweeksedinburgh.com/article/a-good-clean-heart-neontopia-wales-millenium-centre/
BUZZ Magazine ★★★★★
"A Good Clean Heart is new theatre at its best."
http://www.buzzmag.co.uk/reviews/wales-edinburgh-fringe-good-clean-heart-stage-review/
Broadway Baby ★★★★
"A Good Clean Heart from Neontopia proves that you can mix two languages on one stage to great effect."
http://www.broadwaybaby.com/shows/a-good-clean-heart/714975
Fest Magazine ★★★★
"Bilingualism is buried in the bones of Alun Saunders' beautifully crafted play, told in Welsh and English."
https://www.festmag.co.uk/theatre/103613-a-good-clean-heart
======================================================
BUY YOUR SIGNED COPY OF A GOOD CLEAN HEART, CONTAINING BOTH ALL-ENGLISH & BILINGUAL VERSIONS OF THE PLAY HERE
PRYNWCH EICH COPI WEDI'I ARWYDDO O A GOOD CLEAN HEART, SY'N CYNNWYS Y FERSIYNAU DWYIEITHOG A SAESNEG YMA
*10% of all sales goes to After Adoption